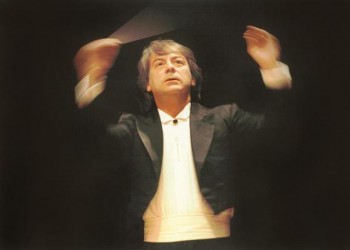 I awoke to a pleasant surprise in my email box this morning, a Columbus Dispatch article announcing that Alessandro Siciliani, the long lost and neglected conductor who led the Columbus Symphony to great heights from 1992-2004, will return as music director of a new organization, Opera Project Columbus.
It's refreshing to see a new, unexpected development in the Columbus, Ohio classical music scene, after seeing all performing groups come under the auspices of a singular arts organization (well run and high quality for sure, but singular nonetheless), the Columbus Association for the Performing Arts, or CAPA.
Those who read my blog regularly know I believe arts organizations cannot survive in a world where arts support is evaporating without conglomerating to reduce costs. Perhaps this new opera project is worthy of attention from CAPA, where under its organizational umbrella it would be well run, and where it could add to the variety of events offered in Columbus without competing with the other more established groups who are still desperate for support.
You can read the full Dispatch article HERE.
Opera Project Columbus will launch its first season in October with Puccini's Suor Angelica, which Siciliani will direct and conduct.

"Opera Project Columbus is a chance for the community to hear more music and some more variety," said Siciliani.

"It's not a competition (with Opera Columbus), but an opportunity to hear a few more voices and soloists without having to travel to Cincinnati, Dayton or other cities and to keep the community of younger talents here," Siciliani said.

Artistic Director Heather Spence, who co-founded the new troupe with Director Julie Castrop, said the main focus will be to showcase emerging and younger opera talents from the Columbus area in smaller productions.