(image credit)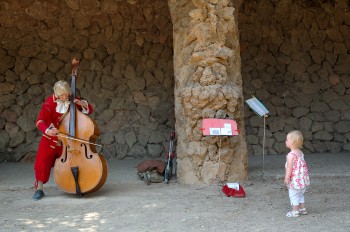 In an excellent post on a very touchy subject, bassoonist Betsy Sturdevant gives a fair and balanced perspective from the inside; as a union member.
In the article, entitled Musician labor unions: the pros and cons, Ms. Sturdevant, a colleague in the Columbus Symphony, outlines the importance of labor unions in the past, and then offers her views on how and why unions need to adapt to vastly improved conditions in private sector jobs in order to remain viable ecomonically.
Is it possible that the traditional function of labor unions is outdated? Could it benefit from tweaking?
I agree. And "tweak" is the perfect word.
Unions, including the musicians unions around the country, need to adapt quickly or potentially lose what good they serve to their members.
The music union is not obsolete. I have known too many struggling freelance musicians who may be in the union, but are not guaranteed any work. They are stressed, overworked, even hurting themselves physically with no other choice but to continue playing to earn income. Musicians need a little security to perform their best. Too much security and some fall prey to "tenuritis", slacking within the comforts of job guarantee. To little, and quality suffers even more.
My hope is that the national music union will lead the way with fresh ideas to allow the flexibility needed by orchestra managers to grow audiences, and to also clarify and solidify the most critical protections enabled by collective bargaining, job security.