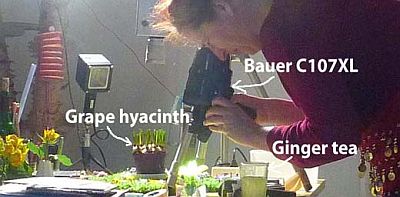 Why not classical music videos? Fantasia for adults? Why not?
I intend to commission a series of art videos to go with the music of Jeanjean. My hope is that others will consider further collaborations to create a new genre of videos designed to enhance and expand the reach of classical music.
I met film artist Dagie Brundert through another film maker Peter Meindl, who is a friend of yet another film maker, Jennifer Green, who used to be a clarinet student of mine.... Ms. Dagie Brundert uses only super 8 film, real film, the kind that has to be developed the old fashioned way, with chemicals and dips and rinses, an art in itself. Each super 8 film is only 2 1/2 minutes long. She then edits, clips, adds colors, among other things. Then she has to digitize it to render it for the web.
You can find her other wonderful creative videos HERE.
She wrote a post about the project. You can find it HERE on her blog.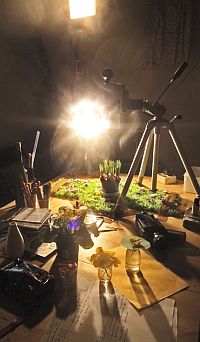 Yesterday I got 3 rolls of film back from the digitizer guys (each 2andahalf minute) and I must say: mmmmmhhhh beautiful! Now I'm starting with the part of the work that I love so much: collecting and harvesting! Means putting the scenes in my editing program, building the skeleton, a time line according to your song and giving it structure, cutting, arranging .... composing the whole film!
Dagie Brundert - Berlin, Germany
I was born in a small town in the middle of West Germany. Beautiful nature, but boring after a while … I moved to Berlin and studied visual arts / experimental film. Fell in love with my super 8 camera (Nizo) in 1988. Since then I try to be a particle-finder, a wave-catcher and a good story-teller. I try to absorb weird beautiful things from this world. Chew them and spit them out again.
Would you like to share practice ideas with other musicians? You could do so at the Practice Café.