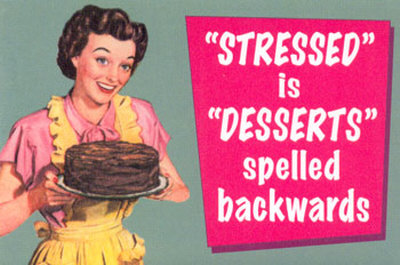 Don Kuehn, longtime Principal Percussionist with the Toronto Symphony in Canada, in response to a previous post Changing World for Performers Revealed in Detroit Symphony Negotiations:
Let me give you another perspective on the 'changing nature of orchestral musicians' duties'.
I've been a member of the Toronto Symphony Orchestra for almost 40 years. In what I call 'the salad days' we used to tour Europe on a regular basis, went to New York City several times each season, made recordings, and traveled by charter planes.
In 1990 we had a 50 week season (in reality 53 when you include some optional pops weeks that were done during the evenings of our morning/afternoon public school concert weeks). We were within $1000.00 per year of the Cleveland Orchestra and about the same amount more than the Cincinnati Symphony in annual pay.
We also had an Evening Overatures Series, where members of the orchestra, for extra pay, played chamber music works in pre-concert performances of our main series concerts. They were well attended and very popular. The orchestra also has arguably the most extensive educational programs (ranging from in-school solo performances for pre-school students all the way up to master classes for high school/ university students) in North America. These also include residency performances during our annual northern Ontario tours.
Since 1990 we have endured two rounds of near-bankrupcy, and the longest (as well as the first real one) strike in the orchestra's history – 13 weeks.
Today, our 50 week season has been squeezed into 43 weeks (we have a lot of 10 service weeks and burning through three different programs in one week is not unusual). The Evening Overatures program was cancelled due to fiscal restraints. We haven't been to Europe for years. We self-produce recordings when the money is there (not very often), and travel mostly by bus.
[In 2008 the members of the orchestra volunteered to freeze that year's pay instead of insisting on the large increase we were entitled to because of the financial melt-down in North America. Like most other orchestras our endowment fund took a real hit. Our Management greatfully accepted.]
Our current minimum annual pay is $80,000 and the ONLY fringe benifit we have is the AFM-EPW pension contribution. We are independent contractors (self-employed) and as such have no extra medical, dental, instrument or other insurance.
A lot of our players perform chamber music in the off-season, and most of us teach privately or in universities or conservatories to supplement our incomes (Toronto is one of the most expensive cities in North America to live in).
Today, most of our programs are done on just ONE rehearsal (Young Peoples Concerts, Pops, Light Classics). Some get two rehearsals, and a really big main series performance may get four rehearsals. The Toronto Symphony Orchestra players used to do a lot of studio work back when there were studios (Toronto was almost as big as L.A. and New York recording wise) and has a reputation for being a great reading orchestra, hence the one-rehearsal schedules.
Our reality is a 50 week season done in 43 weeks, not enough rehearsal time, doing as much extra work as we can in order to earn a living wage, a lot more injured/burned out players at the end of the season, and the hope that one day, some day, we might re-gain the status we used to have; that of a top-ten orchestra in North America.
On the flip side, we finally have a management team and board that realizes it was us, the musicians, that really saved the orchestra by way of all the sacrifices we made over the past 20 years.
The members of the orchestra also realize that only when we work together with our orchestra's association will we survive and thrive.
Today we have thousands of young people enrolled in our Sound Check program that gives them discount prices for our concerts. Our average attendence during the past two or three years has been at or over 85% capacity wiith many performances completely sold out. We now work closely with those in our management, many of whom are personal friends.
However, at the end of the day, we are professional musicians who play mostly great music at a very high performance level. And we play a lot of it every year. That's our job and it's all our audiences care about.
This wonderful idea of a kinder/gentler orchestra model that some would like to see in Detroit probably ain't gonna happen. Similar to a lot of other professions, our reality is assembly-line music making. It isn't so kind or gentle any more, but then, it never was.
Would you like to share practice ideas with other musicians? You could do so at the Practice Café.