Add your voice to the discussion. Go read Connecting with the Audience.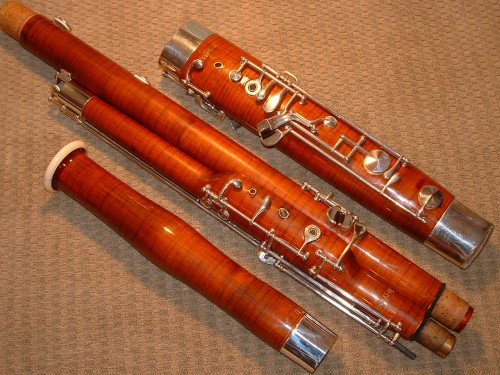 Colleague and friend Betsy Sturdevant is a top notch principal bassoonist with the Columbus Symphony.
She also blogs about her musical and technical experiences as a bassoonist and orchestral player. Her posts feature an inside view of the truly daunting life of a double reed player on one of the most awkward instruments of all to play.
(If you'd like to know more about Betsy in her own words, check out my podcast interview with her HERE, where you can download it free for later listening.)
Recently she has delved into the broader subject of classical music's well known but still fairly recent plight, as performing ensembles scramble to reinvent themselves in order to survive the rapidly changing world of cultural consumption.
One such post on that subject is Connecting with the Audience. She begins:
Gone are the days when orchestral musicians had nothing to worry about except practicing.
Yet, what follows is not a rant blaming anyone for the loss of income and benefits for musicians, but the opposite. She presents concrete ideas and examples of how things are already changing, and how performers can take some responsibility and adapt.
She also welcomes your ideas for how classical music performers and institutions can better connect with their audiences.
Add your voice to the discussion. Go read Connecting with the Audience.
Would you like to share practice ideas with other musicians? You could do so at the Practice Café.