Image Credit - May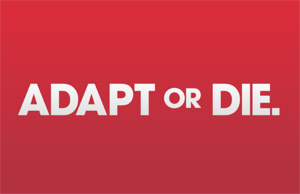 The following three articles appeared as a series in the Denver Post on the subject of the plight of live classical music performance in the last century.
The series was very popular, which is not surprising since it offered a relatively compact but informative perspective on a critical subject. As a performer I realized the writing was clearly on the wall.
Hanging by a string: Can classical music adapt? - The Denver Post.
Classical music is going new places to lure new faces - The Denver Post.
Orchestras, opera companies must make splash to be heard - The Denver Post.
Performing musicians such as myself have been obliged to weather the tectonic shifts in music's cultural landscape, as we see deeper and deeper budget cuts and loss of public support. Though the causes of change are unstoppable, the responses have been slow to show, especially from larger orchestral organizations. It's like a government paralyzed by bureaucracy during the imminent threat of a Tsunami.
Taking a longer view than other similar articles on the subject of classical music's plight, writer Kyle MacMillan begins in the first half of the 20th century, when "keyboard giant Sergei Rachmaninoff played to sold-out houses across the United States, and conductor Arturo Toscanini lit up the radio airwaves with the NBC Symphony Orchestra."
The first part lays out the tectonic shifts in culture which have eroded the popularity of live orchestral classical music in the past century.
The second begins to explore some of the successful experiments of adaptive classical performances, the most effective of which are usually small groups in smaller venues, a la Indie rock. Although this does not bode well for large groups such as symphony orchestras, it indicates the urgency for orchestral organizations to adapt their product to match the desires of younger audiences.
Like it or not, small ensembles will lead the way, perhaps due to their smaller, "lean and mean" model , over the huge, lumbering and expensive orchestras.
Orchestras are also slow to adapt partly because they still literally embody the conservative traditions of the Musician's Union, which by default naturally seeks to conserve or grow the conditions and salaries for the performers. But those approaches may cause more harm than good. Despite good intentions, those staunch and invariable tactics prevent orchestras from adapting to the demands of changing culture, thus defeating the goals the union wishes to achieve.
The third and last part focuses almost exclusively on Gustavo Dudamel, the wildly popular music director of the Los Angeles Philharmonic, and classical music's biggest rock star since Leonard Bernstein.
If these positive trends are signs of better times to come for performing organizations such as my orchestra, the Columbus Symphony, I don't doubt there will still be an awful lot of growing pains for individual performers such as myself.
After our concert master Charles Wetherbee decided to resign from the Columbus Symphony to pursue his Carpe Diem string quartet full time, I knew the changes were only just beginning for the orchestra. The human toll of radical change is always regrettable, and it is all I can do to tell myself on a daily basis that "Change is inevitable. Growth is optional."
In other words, "Adapt or Die".
Below are a few quotes from the Denver Post series, definitely worth your time to read in full.
Classical music is becoming a cultural afterthought beyond the insular world of musicians, presenters and devotees.

Aggravating the situation is a stubborn reluctance among many entrenched institutions to acknowledge the severity of the predicament facing the classical world — and an accompanying belief that a few tweaks will set things right.

The classical world's formerly unrivaled dominance of the top end of the musical spectrum is being increasingly challenged by scores of popular world artists, who are introducing Western audiences to the classical music of a multiple of international cultures. In addition, a sophisticated brand of indie rock has caught on with its own intricate orchestrations and complex harmonies — all of it available as MP3 downloads.

"We sometimes in the arts rarify ourselves too much," said Stephen Seifert, executive director of the University of Denver's Newman Center for the Performing Arts.

"We're partly in show biz. We need to be entertaining. But we also have to demonstrate that we're relevant in multiple ways. Purely aesthetically is one of those ways, but artists are citizens too, and often what they have created has some greater connection to our lives."

Music director of experimental NY club Poisson Rouge, Ronen Givony, believes chamber music — small ensembles such as string quartets or piano trios — in particular hold a great deal of potential, because it is similar in size and approach to indie rock bands.

Classical music has to start taking some risks. And — often relying on nothing more than ticket revenue to survive — scrappy presenters across the country like Le Poisson Rouge are. So are outfits like Denver-based Telling Stories, which mixes music and narratives into performances that recall public radio's "This American Life."

"That makes me optimistic, seeing how there really is a spontaneous movement for change," Sandow said. "I see so many and very different examples of how to do things in new ways."

Classical presenters have to meet new audiences halfway, Givony said, and give them an entry point into what can be a daunting musical form at first.

Think new. Think crossover. Think venue. Think topicality. Think collaboration.

To spark new interest, reach out to fresh audiences and combine scarce financial resources, Peter Gelb, general manager of the Metropolitan Opera, urges classical presenters to collaborate as much as possible.

"That very often can lead to a stimulating result for the public," he said. "So, that's something that any local orchestra or opera company should be doing."

The bottom line for classical music is this: The status quo won't work anymore in today's fast- changing world. To survive and thrive, presenters have to strike new paths and take chances.

"It's tough," Carnegie Hall's Gillinson said. "Change is inevitable. And very often, people know their model. They know what they've done, and they know that it was successful. When it starts shaking a bit, and it starts appearing to be less successful, it's very easy to panic and feel there isn't a place for us, which is almost always not true if you're doing things that are really special.

"But you may have to change what you do, and you may have to change the way you engage with your audiences."
Would you like to share practice ideas with other musicians? You could do so at the Practice Café.