Image Credit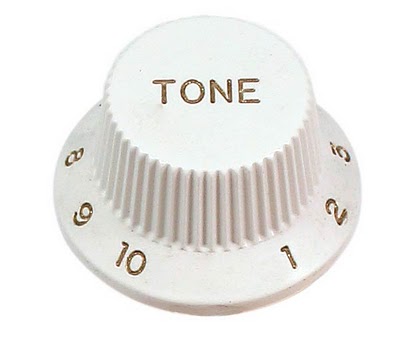 The clarinet tone saga continues, but one chapter is over.
Most of the comments indicated that #3, the Selmer Privilege, won the match from last week's test. The instrument order was: #1- Buffet R13, #2- Buffet Tosca and #3- Selmer Privilege.
Your comments on last week's Super Bowl Tone Test- Tosca vs R13 vs Selmer were helpful in choosing between the 3 instruments.
Why do I seek other's opinions on these matters of instrument choice?
"Someone at his level of professional experience would know exactly what he wants", you might be thinking. The answer lies in the very heart of the spirit of a musical practice. Show me a performer who is ever content with how they sound and I'll show you a musician in denial.
Just as the art of music performance is a never ending practice, the event of seeking the best tone is also an infinitely variable challenge.
Ultimately, I can make any instrument sound how I would like it to. The instrument offers its part, but the main sound producer is my body and my inner concept. As soon as I forget the ideal of how I wish to sound, a sort of entropy begins to erode the actual sound. Left unchecked for months or years, the sound could become cold and austere at best, harsh or unpalatable at worst. In other words, perfect tone must remain unachievable to keep the muse fresh.
However, tone is not the primary goal of choosing a good instrument. Two other factors, intonation and evenness, rank higher in importance. While I can also play any instrument relatively in tune, some may require more work than others.
Some of you may remember that I bought those Selmers in 2008 on the recommendation of Richard Hawkins. When I bought the Selmers, I was 3 days away from performing a recital which some very difficult works of Jeanjean; etudes 14, 15 and 17 from the book of 18, which demand control over huge intervals at extreme dynamics. The Selmers enabled control more easily than the R13.
Playing the Selmers in orchestra, however, the instrument felt limited in volume. It resisted when I pushed the sound. (Our hall requires a lot of high overtones, even brightness, to carry to the 3000 seat space.) So I switched back to my Buffet R13.
It wasn't until much later I realized it was not so much the instrument, as it was the combination of mouthpiece/barrel/instrument, which did not work.
If this sounds like a lot of fussing and over indulgence in minor details, it is! Connection with an instrument is a fussy subject. And tone is a never ending journey. Ideal tone is just that, ideal, something to strive for and refresh daily.
In my own practice experience, tone changes with every room, every type of weather, every mouthpiece/barrel/body/bell/reed combination. More importantly, the feeling of the instrument will change daily.
The feeling of complete connection to the instrument also comes and goes. The coordination and balance of connecting with the instrument tonally is incredibly complex, and every part affects every part. It is difficult to remember exactly how a great day felt when the next day arrives.
In other words, there is no guarantee that your sound will remain "good" if you set it and forget it. One bad day may lead to another. A tiny flaw unchallenged can grow deep and wide. However, the opposite can be worse. Fussing too much can create its own havoc, as I have learned.
Rather than judging your tone each day by its "sound", let your awareness learn instead how it "feels" when you are connected with the instrument. That feeling can serve you much better, in the long run, than reacting to each new reed, each acoustic, each new piece of equipment.
I say to my students, "When you feel connected to the instrument, carefully observe exactly how it feels. Try to focus on the whole, meaning air, embouchure, voicing, angle. Enjoy the feeling. Don't cling to it. If it doesn't come the next day, don't worry. It's possible to re-discover it anew/afresh each day. Then you learn it every more deeply and can recall it more easily."
Would you like to share practice ideas with other musicians? You could do so at the Practice Café.