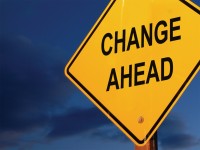 Columbus Symphony: As salaries drop, players look elsewhere | The Columbus Dispatch.
In a well written article, Jeffry Sheban of the Columbus Dispatch considers the musician's point of view in response to the drastic shrinking budget for the Columbus Symphony in the past 5 years.
One gets the sense that the musicians of the Columbus Symphony are responding naturally to insecurity in a market driven economy - They are seeking other options.
To be fair, Mr. Sheban should have mentioned bright possibilities enabled by our recent merging with the large and successful Columbus Association for the Performing Arts, or CAPA.
Where other orchestras would have failed in similar situations, the Columbus Symphony is lucky to be included under strong financial umbrella of CAPA.
Yet the broader issue which caused the current Columbus Symphony crisis still remains.
I refer to a combination of factors, including the slow decline in attendance of classical music concerts since the 1960s, how audiences are aging, and of course the recent explosion of vivid competition for entertainment dollars on the Internet. These are irrefutable trends.
What needs to change? A personal view-
Having gone through a 5 year period of shrinking annual budget, the musicians of the Columbus Symphony including myself are back to annual salary levels of the early '90s.
During a world economic crisis many people are worse off than they were 5 years ago, and many more have fallen off the edge of employment altogether. I feel relatively lucky, to be honest. I still have a secure job with benefits, ever more rare in the United States.
Yet anyone is understandably prone to becoming accustomed to a certain level of living during 25 years of stable income. Now, at age 50 I am having to reinvent myself and my career. I must establish other productive outlets for my energies, both for financial and psychological reasons.
Change is mandatory. Growth is optional.
My relationship to music has evolved in response to the drastic drop in salary.
Love for the instrument rekindled from my youthful attitudes has fed my desire to make the best of where I am in life. I cannot afford to waste time on bitterness or negative thinking.
Instead, I focus on how my playing evolves day to day. I play more for myself than before. I think constantly of my legacy, if there is to be any.
I ask the hardest questions more often than I used to, such as: "What impact can I have on every listener who hears me?", "How am I better or differently better than the thousands of other clarinetist out there?" Ultimately, I ask, "What is the value of music to the the world, but especially locally, one on one, to families, to community?"
As a young idealistic musician, playing clarinet and music could "feed" my soul through its infinite beauty and complexity.I was satisfied by the process and excited by progress toward an ideal, the holy grail of the transformative experience of great music. It was my religion in a way.
Although the ideals of music's value have been tempered by time and circumstance, they still feed my musician soul. I wonder if those ideals could be key to helping classical music become more valuable and relevant to young audiences.
The drive to create the best musical output requires continual refreshing, and lots of practice. But striving for the ideal can also offer a deep satisfaction, a feeling of accomplishment and quality for its own sake. There is a vivid joy in creating a great performance.
Ironically, the recent financial plight has urged me to reconnect with those ideals as a musician and to develop them even more as I age.
Other members of the Columbus Symphony orchestra have also raised their level of playing quality despite the loss of salary and the exodus of many players from the group. Why is this the case?
For the most part we musicians of the Columbus Symphony always pull together a good performance, like a well integrated sports team.
That value speaks for itself as it did to the audiences at many recent Nutcracker performances, who have consistently given the orchestra bigger ovations than the dancers.
The spontaneous response from the audience is valuable to me as well; it makes me feel good. It demonstrates that people want "their" orchestra. Ownership is a great value which inspires much of American capitalism. If people feel they "own" the orchestra, not just pay for great music, they are more willing to support its events.
Mutual "feel-good-ness" is another valuable transaction. It not only feeds the passion of most performing musicians, it is the very quality which is missing from current musical "transactions". Mutual "feel-good-ness" needs to be tapped anew to engender the popularity classical music is capable of.
But how can performance ideals and connections translate into income?
That's where the arts are beholden to the forces that drive the world economy these days. Noblesse oblige (obligation of the rich to support the arts) has shifted to more humanitarian ideals. The arts have become more populist, less revered. The question is not why, but how musicians and the classical music business is responding.
The value is there. It is simply not being translated appropriately in the current mood of "Quiet! Serious Artist at Work".
The key to a more vital arts presence is relevance. Beyond income, value is generated through relevance to the greatest number of people.
Meaningful experiences though music do not just happen automatically. They must be continually re-invented to help light up the value in the experience for all participants.
So what are the inevitable changes which must occur if high level performers are to survive as a species?
The Columbus Symphony and all musical institutions and their respective musicians must find new ways to translate the inherent excitement and satisfaction of performing and hearing great music and offer it more generously to the audience. The listener must sense and experience a deeply satisfying event, not an abstract ideal, but a quality experience which integrates into his or her life on many levels.
In other words, only when performers exude excitement for every note will it's irresistible value then be felt by the audience.
By offering my art in the spirit of the ideal, my belief in its value stands the best chance of gaining in popularity and support, and by extension, an improved financial security.
Don't be mislead. I do not imply this will happen by magic.
Performers must continually remind those in charge of the business end of music of the value of our product, not as critics, but as contributors of ever new translations of the excitement and coolness of the ideal into the enjoyment of the audience. But there must be a willingness to give and take.
But more must change so that performance of classical music becomes indispensable to the surrounding community. The task of creating an experience of memorable value, musicians must conjure musical magic at every opportunity and at every level of community.
The life of the performer as distant artist is over. The sooner that fact is accepted, the sooner we can get back to making more music for all.
How the job of a performing musician must radically change.
The barriers between performer and audience must come down, including more accessibility to performers on more levels. Musician performers must be willing to share their love of music on all levels of life for the individual, the family and the community. Performers must become "feel good" artists.
New or added responsibilities beyond current orchestral duties for performers in orchestras could include - personal addresses or speeches at public events to inspire audience as an expert in music's intricate wonders - chamber music dinner parties - solo recitals - masterclasses - private teaching - chamber music with amateurs.
Although some of the above options are already used by working musicians to supplement their income, I believe their effect will create more value for the organization if coordinated into a cohesive and ongoing "experience" from learning to playing to listening to great music.
Audiences need to feel connected to each other through a shared experience of value (relevance) to them in some way. This can be achieved by-
Relevance to family through- private lessons for children or adults - educational masterclasses for children through adults -chamber music parties for all ages - musical visits to play for hospitalized or aging fans, or to celebrate weddings, births, christenings.
Irresistible, inviting presentation of music- history and character of a program's music, delivered over a several week buildup. Series of developing events to create buzz and meaning over time.
Personal performer appeal- including sprucing up stage presence and concert dress expectation - perhaps offering incentive to jazz up personal musical quality and style through competition among performers for bonus rewarded feature recitals or concerto performances.
Accessibility to performers through fan pages -could be through a centralized fan page with each performer contributing one or two posts a week to the musicians blog- perhaps again adding rewards to musicians with the most appealing blog style.
This all must be accomplished through inventiveness, through sheer quality, beauty, possibility, and most importantly, a dedicated passion for attempting and sharing the transformative ideal.
The expectations outlined above are far broader than any previous requirements of a classical music orchestral career. Relying purely on sheer quality performances of beautiful music is not a model which can survive any longer.
As was said a few months ago in a prescient article whose ideas also apply to the arts-
Forget Revenue, Relevance is the New Currency.
I hope many of my fellow orchestral musicians can see the writing on the wall, and the inevitability of these changes. As I have said before, I believe after a period of adjustment (for us older folks), these new responsibilities could be welcome variety for the working musician.
Would you like to share practice ideas with other musicians? You could do so at the Practice Café.