Hello y'all. Here's wishing you a peaceful and grateful Thanksgiving! (not only for the US folks but for all readers)
I am blessed w plenty in my life; health, security, family and a rewarding career in music (if I practice enough and keep focused).
I'll be traveling to Bethesda MD for the week to spend the holiday w my 89 yo mother and my sister and her husband. We'll also have her 94 yo sister and her granddaughter and her husband and their 2 y/o, plus her grandson and his fiance. A full house!
I may not get much practicing done, but I plan to perform at least one or two Jeanjean etudes for the family.
As hard as it is for a performer to put your playing out there for your family during a holiday week, just remember, (if you are a performer, even an amateur one) you are privileged to be able to "translate" music into meaning. Everyone benefits (whether they know it or not) from experiencing a heartfelt performance, especially if it's from a well trained player.
My advice, "Go for it!". Now is always a good time for music!! Hugs to all. Music for all.
My practice and professional update:
Professionally, there are currently many irons in the fire in my life.
My duties as principal clarinetist with the Columbus Symphony may have been reduced by weeks, but my responsibilities have increased in required level of quality.
Newly appointed Music Director Jean-Marie Zeitouni has a frighteningly good ear. Nothing escapes him. The Columbus Symphony sounded 30 percent better after a 3 week stint with him at the beginning of this season. I look forward to seeing him again in March, 2011 doing Verdi's Requiem.
As for my "personal" musical and professional developments, I am committed to:
1) Record a Jeanjean album in the Spring of 2011, to include several pieces w piano accompaniment, and several un-accompanied etudes from the Book of 18.
2) Publish a 'holistic' and innovative clarinet method e-book in the next year. Much of the material for the book will be published first here on my blog.
Although there are several other projects in the pipeline, I'll save those for later. (spoiler hint- one is a major "facelift" of sorts... unveiling, hopefully... Jan 13 (my birthday), 2011; the other is a community project of sorts, but on a grand scale... you'll see)
As for my clarinetistic/musical update:
I am feeling incredibly good about all my equipment, finally. Finally!
The funny thing is, it really has little to do with my equipment and all to do with how I play ANY equipment. Finding the right equipment is easy when you feel confident about exactly how you are playing and what you want from the instrument.
I know exactly how to control this current (and hopefully permanent) setup, in any dynamic, all ranges, with lots of ring in the sound, but also with a nice gentle cover.
I went back and forth (again) between Selmer Privileges and an old Buffet R13 (SN# 124,356, from 1971, in great condition).
The old Buffet clarinet, "born" the same year I began studying clarinet, is incredibly sweet and agile, perfect for the mercurial music of Paul Jeanjean.
The Selmer cannot keep up for all its ease of playing!
(My regular Buffet Bb is newer 325,000 series and is a great orchestral clarinet because it's much freer, though w great focus at loud volumes, not as good for intimate French chamber music).
Image Credit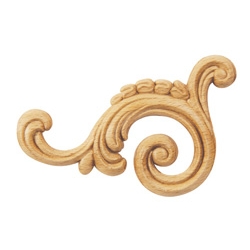 I'm slowly, ever so slowly, building up to Jeanjean Day, when I record several of his pieces in an album which I'll probably call "Arabesques". (for non-clarinetists, Arabesques is the name of his most popular piece; really the only one he is widely known for)
Arabesques conveys a lovely image of graceful balance within freedom.
Yes, the piece "Arabesques" will be on the CD. If you would like to see/hear a video I created for the piece, here it is-
For those interested, the mp I've currently settled on is a blackwood Zinner, with a 4 1/2 Legere Signature and Bay gold ligature. (the "cowboy ligature. see photo) However, that is not what I was playing in the video.
Practice-wise: I practiced some of the more difficult passages in the JJ Scherzo, Andantino and Clair Matin pieces (all w piano).
Today I picked them apart into smaller and smaller gestures; physically, mentally, and emotionally; into molecules, atoms, quarks, then reassembled each lick slowly adding speed while maintaining freedom of breathing and freedom of physical motion.
Jeanjean's music can be quite repetitive. So planning a slight variation of each repetition is important.
Performing repeats of any music with exactly the same interpretation betrays a lack of imagination. (imagination here w a small "i", meaning "subtle" differences) Repetitive pieces are the most challenging to interpret.
It's endless, really. Practicing, that is.
Perfection exists for sure, in our minds and in our spirits, if not our daily life. Just because it's not easily attainable (or perhaps even impossible) doesn't mean it's not worth the effort!
Have a great T-Giving week, y'all.
hugs,
D