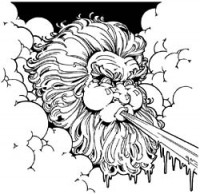 Classical music review: Chamber Music Society of Lincoln Center forces the fortissimo at Caruth Auditorium | Dallas-Fort Worth Entertainment News.
I wasn't there to validate these criticisms, but I can relate to the reviewer's opinion.
There is no reason a clarinet tone cannot sound absolutely gorgeous throughout all its dynamic and pitch range.
What is with all these chamber-music groups that translate the word "fortissimo" as "sacrifice tone and tuning to play as loudly as possible?"

There was too much of that in Monday night's concert by the Chamber Music Society of Lincoln Center. Even Brahms' sublime Clarinet Quintet, which in 40 minutes' worth of music has exactly one fortissimo marking, was repeatedly defaced with patches of overly loud and sometimes downright ugly playing.

True, fortissimo literally means "as loudly as possible." But surely Mozart, Mendelssohn and Brahms, the three composers on this 100-year spread of three quintets, meant merely "as loudly as comfortable on your instrument."
To harness the energy of a fortissimo into something musical, I suggest:
Play and voice every note from "above" (a combination of suspended support and a "tall" soft palette.
Form the air into a "ring" like a doughnut, with the tongue in the middle, it allows a ringy pingy sound even in loud passages. If you say "YO", your tongue will be in the correct position.
One other ingredient is hard to describe; the air cavity can be shaped to create a resistance, as in a "whispered ahh" which adds to the spring in the air, keeping it from "pressing" on the sound. It feels a bit as if you are hissing while you play.
Would you like to share practice ideas with other musicians? You could do so at the Practice Café.