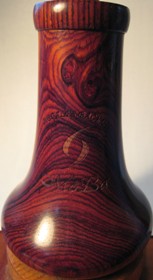 This is the first in a series of occasional posts on clarinet tone.
The tone of the clarinet is what drew me to it as a boy. Yet I am often disappointed by the tone I hear from many players. Even top level professional soloists and recording artists fail to achieve what I consider an ideal clarinet tone.
There are several schools of clarinet tone, along with various personal concepts of tone. My ear was trained by the tone of the late Robert Marcellus. Although clarinet tone has certainly evolved since Marcellus's famous recording of the Mozart concerto, I think he single-handedly created an "American sound".
But I am not interested in arguing the merits or weaknesses of a "school" of tonal concept. I seek to develop a discussion of particular qualities of particular clips of tone.
Clarinet tone has evolved with the development of better mouthpieces, reeds and clarinet parts. Particularly influential are the innovative barrels and bells designed and produced by Morrie Backun and his collaboration with Ricardo Morales.
The tone of the clarinet can be described by several parameters.
First, there is the shape of the sound; it may be round, bulbous or thin, edgy.
Second, there is the density of the tone; this refers to how the tone is focused, which can be described in terms from pointy to hollow and everything in between.
Below are two clips from recordings of prominent clarinetists. In order to discuss their tone openly, I have decided to keep their identity anonymous. It's the tone we are discussing, not the player.
Clip 1-
Audio clip: Adobe Flash Player (version 9 or above) is required to play this audio clip. Download the latest version here. You also need to have JavaScript enabled in your browser.
Clip 2-
Audio clip: Adobe Flash Player (version 9 or above) is required to play this audio clip. Download the latest version here. You also need to have JavaScript enabled in your browser.
Comparing the clarinet tone in these two clips, the first is certainly out of tune (flat) on the high c in the first phrase. The player is using a Basset Clarinet, and so the equipment may be causing some of the intonation problems. Still, the musically critical high c in the phrase is uncomfortably flat. As my singing mother would say to me, "It sounds unsupported!"
The tone of the first clip is a bit hollow, lacking the "point" or "ping" which I believe is one of the most enticing aspects of a clarinet's tone.
The second clip features beautiful ringing tone, better intonation, and better musical "line", giving direction to the phrase. The player is not using a Basset clarinet, which may account for the better intonation.
Some of you may be able to hear that this player is using a German system clarinet setup rather than a more commonly used French system. The telltale note is the high Bb decending form the C in the fourth bar. It has a different ring than the French system clarinet.
You are welcome to comment with your opinions. I merely state my own as a reference.
Thanks for visiting,
David