The power of social media-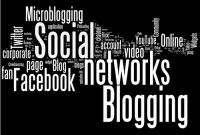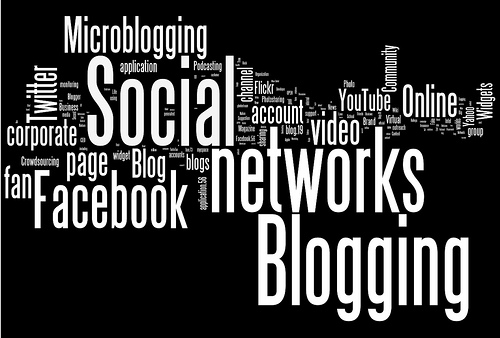 The number of Facebook users has surged to half a billion, indicating that the power of social media is here to stay. Facebook reaches across the entire planet. If Facebook were a nation, its population would be the third largest in the world, behind China and India. Bigger than the US.
Musicians often use Facebook as a place to chat with friends. It's good for that sort of fun networking. But Facebook and other social media offer powerful tools to enhance your network much further, to get your playing and your name out there.
A changing world for musicians-
With advancements in online download possibilities, most music consumption takes place via the Internet through iTunes, Amazon mp3, and download subscription services like Naxos. Musical performing organizations are scrambling to adapt and catch up to these shifts in consumer habits, including symphony orchestras, chamber groups and soloists.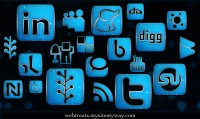 As a musician whose salary is half of what it was 5 years ago, I must adapt as well. I have learned to appreciate the power of social media in establishing myself on the Internet. The reason? As a teacher and performer, the more people you know the better.
The importance of finding your own style-
But it's one thing to just play around on Facebook or Twitter. It's another to create your own niche of musical style, musical message, and presence, unified by clear goals and methods.
I was terrible at making and keeping connections through most of my career. I like to say it's just my style. I've always preferred to go it on my own. And that method has worked, to a degree. But I have learned that connections are vital to any performer's career, like it or not. Internet social media systems allows me to make connections, build networks, and build my future audience from the comfort and privacy of home.
Monetizing your web presence?-
Can you make money from all this? Potentially. In the long run, an established Internet presence can translate into paid lectures, performances, even some income from mp3 downloads of your own music.
I don't (yet) advertise on my site, because I still find most ads targeted too generally, selling products I don't know, and do not want to be responsible for recommending to my readers. I am waiting for more targeted ads to be available. I want to be able to recommend specific products I support, and be able to work out specific deals for return on sales which come from my advertisement.
As for selling your own performances, there are numerous sites to upload your own music and sell it right from the site. These include Bandcamp, Tunecore, Soundcloud, Reverbnation, Nimbit, and Indaba Music.
The problem of being everywhere and nowhere-
But these alone do not complete a package of image, message, personality, events, and music. Someone might post music on one of these sites, then have another url for their blog, then another place or two for their friends. All the effort to maintain separate locations for your music, message and connections becomes dispersed, part here, part there.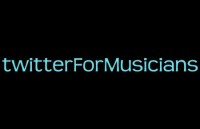 Seeing the big picture before you begin, you can coordinate all aspects of your presence on the Internet, and make a lasting impression.
Don't get me wrong. There is no quick fix to create a presence in a few clicks. Building up steam takes some time, perhaps six months to a year, after you outline your goals and intentions.
Mission very impossible after planning-
Once you have your mission statement clear, it's a relatively fun learning curve to becoming quite visible on the Internet. Once you find a comfort zone of daily activity on the Internet, it is not difficult to maintain and progress at a sustainable pace. If it's not enjoyable, you have gone beyond your comfort level, and can back up a bit to just maintain without losing your social media presence.
My Internet story begins 7 years ago when I started my own personal blog, Glittering Muse, to host and share my poetry. Blogs formed communities way back then. (scary how quickly Internet culture changes!) Then MySpace and Facebook took over the community aspect, and blog culture became more competitive and less fun.
The Buzzing Reed blog was created 5 years ago, mostly for fun. I enjoyed writing in a personal style, sharing my behind the scenes musical experiences with the general public. For awhile, my blog became politicized, something I decided I did not want to continue. I, along with millions of others, am learning as I go. Experience has taught me quite a bit.
Three years ago I had a professional website designed, separate from my blog. With stagnant (unchanging) content, that site rarely attracted visitors, whereas my blog, with fresh content almost daily, was building a steady readership. It dawned on me that there must be a better way.
WordPress magic. Code is poetry-

A bit more of my blog history. My choice to use WordPress.ORG as my blog platform paid off in the long run. WordPress.org was a fledgling platform among stiff competition such as Blogspot. I also liked the tag line of WordPress: "Code is poetry".
WordPress.org has become wildly successful, adding a hosting service to the platform at WordPress.COM. It is now the most versatile platform, and its capabilities reach far beyond mere blogging. The user interface on any WordPress site is efficient and clear, allowing someone to edit their own website. Before that, a website had to be edited in raw code, quite difficult for the average user. (Though I tried a good bit!)
Most new users of WordPress get steered to the combined hosting service, at WordPress.COM. I still use a self-hosted version, which can be downloaded at WordPress.ORG.
I prefer the self-hosted route. Renting a domain is cheap. Once you set up your site on your own domain, you are free to do whatever you want, to upload unlimited videos and music files. At WordPress.com, you will pay more for music and video uploads. The same goes for Blogspot.com.
Other options, or not-
I have recently noticed a few sites which specialize in the whole web package for musicians, most notably NoteWay Media, do it yourself website for musicians.
However, any instant website with creation with download features and unlimited storage space will cost at least $15 per month. That's $180 per year. Compare that to hostin own your own domain, which costs about $4 per month for unlimited space, and $8 per year for the domain.
A self-hosted WordPress platform website has functionality and versatility that is as easy as it gets. And it is cheaper that any of the above options.
Summary and Conclusion-
Bottom line. To use social media effectively, you need to plan your intentions and coordinate your output across the three giant resources: Personal Blog/Website (with regular, fresh content); Facebook (friends and groups); Twitter (different friends and groups).
There are numerous tools and methods for easy coordination of posts and content, making it easier than ever to reach a global audience.
I will be writing a series of articles covering all aspects of planning, organizing and launching your own Internet presence through social media. Stay tuned!