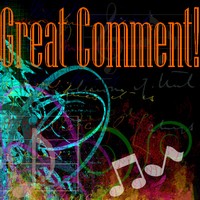 In response to my post "How Mahler Saved my Life", Facebook friend David Lee Williford commented:
I was discussing classical music last evening with a music professor and long time friend/oboist Dr.Ted Perkins.

I mentioned Mahler, whose musical architecture has the greatest breadth of any composer, and how challenging it can be to follow his long phrases often leading to a different mood in a different key. Mahler has always seemed a challenging composer, since he so effectively commits to one mood before pulling one in the opposite direction. His music is worth the challenge. Like some types of jazz and other improvisational forms, it is the sort of music that helps cure neurotic thinking; the listener learns to anticipate, endure and trust his/her ability to navigate life's constant challenges and changes. Mahler is, in that regard the supreme music therapist!