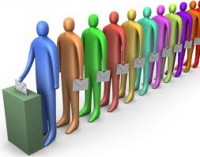 Thank you to all who took the time to fill out the survey. If you have not, you can still do so at the Reader Survey of the Buzzing Reed.
Most of the answers were from a combination of professional and hobbiest musicians, with a few music students and music teachers. Most of you blogs on a variety of subjects. Most of you either subscribe in a reader or by email. A great majority of you use Facebook as your primary social media.
By far the majority of you like my posts on "Life as a Professional Musician", and "Practice and Breathing Techniques". But a large number all like the "Fresh Ideas for Classical Music posts". Almost none of you seems to want the "Music Poems."
You answered that you enjoy finding "Useful Information", "Life as a Professional Musician" and then "Fun Clarinet and Music news Posts".
Posting on a regular schedule did not seem to be an important issue, and your preferences for the number of posts per week were variable from 5 to 14.
Your requests for changes were equally divided between "Narrow to just Clarinet" and "Keep it the Same".
You confirmed that guest posts by other musicians are welcome.
Thank you again for this very helpful feedback. You are always welcome to jot me an email.