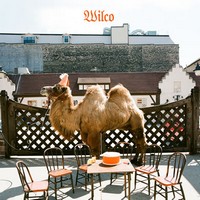 The Classical Beat - Good music, bad genres.
As a classical musician, my tastes are probably more diverse than most. You would be surprised at what I like to listen to.
Anne Midgette has stirred the pot on this subject over at the Washington Post "Classical Beat" blog.
She suggests "The music world, today, certainly observes divisions less and less. Yesterday, the Library of Congress announced the list of 25 latest recordings to be taken into the National Recording Registry, and a delightfully eclectic mix it was, from "Fon den Choope" by Abe Elenkrieg's Yidishe Orchestra (1913) to "Dear Mama" by Tupac Shakur (1995)."
She mentions a new iPhone app from NPR, in which "the home screen of NPR Music is divided into six segments, including "Rock/Pop/Folk," "World," "Classical," and "Live from Bonnaroo," the latter presumably a flexible slot that will accommodate different events. Click on the "Artists" tab, though, and you get an alphabetical list of artists in every genre: Alice Cooper next to Imogen Cooper, John Adams in an "Adams family" extending from Alberta to Yolanda."
I am reminded of the times I couldn't decide which music to listen to while on a long walk; so I ended up pushing "shuffle all". What I got was a fascinating and fun pastiche of a Mahler 9th snippet (world coming to end!) next to Iron and Wine's mellow guitar and sweet poetry, next to Depeche Mode "Personal Jesus" followed by a quirky movement of Schoenberg Opus 24 Serenade, then Radio Head, Amnesiac, with the occasional Michael Jackson song jammin' in between.
I love any creative, inventive, original, thoughtful art, including almost all "genres" of music. Rap poetry can be intense, but it can also be incredibly inventive with rhythms and words.
One of my favorite "alternative" rock bands for the past few years is Wilco, which won the "best alternative band" a few years back. Wilco's music has a subversive edge, both in words and music, which is refreshing. At times they are positively brilliant.
Their guitarist is known for his wildly aleatoric noise improvisations. And I really mean noise. But he and the band always create a unique mood, usually appropriate to the words of the song.
For a taste, follow THIS LINK to listen to "I am trying to break your heart". You are presented with vague sounds, odd rhythms, swirling around to eventually coalesce into the main song. But for awhile it could be some music by George Crumb!