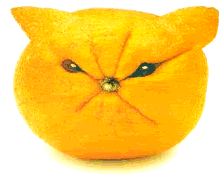 Today's recital with my sister went well. Except the piano was flat AND out of tune. We played at a retirement recreation center, where my mother takes dance classes. At a place like that, you get what you get.
Pianists have no control over the quality of the instrument they get to play. They learn to detach from a bad instrument to survive.
But as a woodwind player, I am accustomed to tuning to what is around me. We must do it constantly in orchestra. But at least the orchestra tunes to a 440 A to begin with. So out of tune is relative to the "in tune" beginning.
My sister, a flutist, and I are adept at tuning to each other. We grew up playing duets and have always had a remarkable ability to blend, tune and phrase together.
But with the sour piano twanging sharp or flat depending on the note, my sister and I flailed to find notes as they passed, and tried to find each other in the process, with little luck. Talk about distraction from the music making! I finally put on a longer barrel, which helped a little.
Oh well. Smile, play as if it's exactly the way it should sound, and move on. The audience loved it.