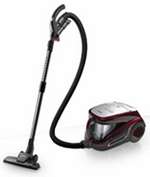 My sister and I played recitals the past two days in two different "recreation halls", both at senior citizen centers. Not only were the pianos awful, but the acoustics were very dry in both places, caused by numerous curtains above the stage and acoustical tiles on the ceilings of both halls. Luckily I have learned not to struggle against acoustical vacuums, difficult as it may be to resist.
Playing in these halls reminded me of a harrowing experience I had at a budding solo artist. I was 18 or so when I won a state-wide solo competition, the prize being a live recital on the largest classical radio station in the area. It was not pre-recorded. It was live on the radio.
I showed up at the studio to warm up. They showed me the room I was to play in. In a radio studio, all rooms are completely dead acoustically. This one was literally carpeted on every inch from top to bottom, an acoustical vacuum.
The clarinet, along with all woodwind instruments, has no acoustical ring itself. The small flare in the bell does little to give fullness to the sound. Clarinetists rely on the room to fill out the sound.
A string instrument has a small acoustical "shell" in its body, a hollow box with some resonance capacity. A piano has a large sound board and body to enhance the sound. None such enhancer exists on the clarinet.
Throughout the program I struggled to get the full round sound I knew I was capable of, to no effect. The room swallowed any tone. All the I could hear was the reed's buzz. But a musician often cannot control their desire to sound good. I subconsciously opened my throat, raised my soft-palette, anything which might enhance the resonance of my tone.
The recital ended with Claude Debussy's Premiere Rhapsodie, about 8 minutes of gorgeous, lyrical, often very soft music. By the middle of the piece, my throat and soft-palette were completely distraught and fatigued by the constant and un-natural stress of trying to "resonate" my sound.
I began to leak air through my nose, a sort of snort, or snoring sound. Also, since the air was leaking through my nose, I couldn't get enough pressure to play, so I had to blow harder, which caused the snorting to increase. Remember,this was live on the radio, heard by thousands. I couldn't just stop and rest.
Can you picture it?
I managed to finish the piece, barely. My pianist said I deserved a purple heart for getting through it. I've never forgotten the experience.
I have also learned something from it, and found a way to test and challenge that "compulsive" desire to fill out the sound in un-tenable situations.
I occasionally practice with earplugs in. It creates an uncomfortable detachment from the aural feedback which all musicians rely on to adjust their tone and pitch. Using recordings for feedback, I found that I sounded much better than I thought, despite being cut off from feedback. I began to accept the limitation instead of fighting it, and even began to thrive while playing with earplugs.
The vibrations can be "heard" inside your head. After all, the reed is vibrating inside your mouth, and if you play single lip, the vibrations transmit through your teeth. You can even notice slight variations in the resonance between notes, and adjust to equalize them. In fact, the longer I played with earplugs, the better it sounded in the recordings I made of the tests. Finding the most "resonant" tone in my head translated into a beautifully even and resonant tone outside my head.
If only I had grasped this valuable truth before playing that recital live on the radio.