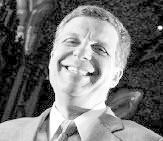 In a Columbus Dispatch interview, Impresario with an iPhone, Rolland Valliere, the new CEO and President of the Columbus Symphony, has fresh ideas for how orchestras can compete in the crowded entertainment world.
I wish we could give everyone a magic pill to help them understand the value of classical music, over and beyond most pop music. I wish they could understand, that with just a little patience and persistence, classical music can reward any listener greatly; that classical music's complexity is not something scary, but something awesome.
But alas, that kind of classical music panacea does not exist. And the culture of disciplined appreciation for it, inherited from European history and European style education, has faded. America is, for the most part, a land of instant gratification, 30 second fixes, crash courses, everything for dummies kind of culture.
Furthermore, those who seek musical complexity and wish to follow classical music do not need to go to a live concert to get their full share of it. iTunes reports that a full 12% of their millions of downloads are classical music. People want it, but they want it on their own terms.
Mr. Valliere's vision is to give American's what they want, and at the same time spread the word about the awesomeness of classical orchestral music.
He says "Orchestras have traditionally thought of themselves as being in the content-production business, but we're actually in the content-distribution business."
He spoke to the musicians of the Columbus Symphony last week, and he used the analogy of the decline of US Railroad businesses in the last half century. Railroad companies failed to see that they are not in the railroad business, but instead are in the transportation business. That paradigm shift in thinking could have saved them.
Similarly, Valliere wants to revolutionize how American orchestras are "consumed".
I have a Palm Pre smartphone, with Internet and all, and I love getting information when I want it, where I want it. As of last week, anyone interested in checking out the Columbus Symphony can have easy, instant access to recordings, videos, audience reviews, ticket specials, etc, with an InstantEncore Columbus Symphony App for the iPhone (and hopefully other smart phones soon)
In Europe, the Berlin Philharmonic is already doing something similar. From their website at www.berliner-philharmoniker.de you can stream high-quality sound and view engaging images captured by a dozen cameras situated throughout the concert hall.
From the Columbus Dispatch article a few days ago:
...the Columbus Symphony will be the first orchestra in the country to offer all the services InstantEncore is developing: downloadable concert notes and programs, sample music and the ability to buy music through Apple's online iTunes store, pre-concert lectures by WOSU (89.7 FM) radio host Christopher Purdy and user blogs and chat.

Starting this month, he said, people will be able to download the applications to their mobile devices free, or use the service on a computer, with some content limited to ticket buyers.

He also has set long-term goals to establish an endowment of as much as $40 million and explore the feasibility of a new concert hall dedicated to the performing arts. Kansas City is building a $415 million downtown performing arts center for which he helped plan and secure funding.

In Kansas City, where Valliere worked from 1995 to 2002, he established effective relationships with musicians, board members and community leaders, said Shirley Helzberg, a philanthropist and president of the Kansas City Symphony board since 1995.